SCOGGIN-DICKEY
SERVING WEST TEXAS AND NEW MEXICO FOR 94 YEARS!
New Chevy and Buick in Lubbock, Texas
Serving Midland, TX And Amarillo Customers
 

in Lubbock

Welcome to Scoggin-Dickey Chevrolet Buick. We are your local Lubbock dealership. Our family business has served the Amarillo and Midland, TX Chevrolet and Buick communities for nearly 80 years, and our dedication to quality customer service has earned us a great reputation. We keep a complete inventory of new Chevy and used cars, all at prices that no other dealer can beat. We are proud to be one of the top Lubbock near Amarillo and Midland, TX Buick and Chevrolet dealerships, and we are determined to keep that status. We look after all your needs, right from sales, services, parts, accessories, tires, as well as financing options. Our great location also allows us to serve as your Levelland and Plainview, TX area Chevrolet and Buick vehicle source, so make the quick drive, and we will see that all your needs are met. We assure you that we will go that extra mile to make sure that you leave our showroom completely satisfied. Amarillo buyers can visit Scoggin-Dickey Chevrolet Buick in Lubbock  to test-drive a new or used Chevy vehicle today!
OUR COMMITMENT TO YOU
Scoggin-Dickey Chevrolet Buick believes in giving customers more choices, which is why we offer one of the largest Buick and Chevrolet inventories in Lubbock  so that we can cater to each customer's unique desires. We are passionate about the vehicles we sell and the customers we serve throughout Lubbock. Our loyal customers come back repeatedly because they know they can trust us with their business. See for yourself what our customers say about us.
Want to Talk Auto Finance?
Financing Options for Amarillo, Midland, and Plainview, TX Customers at Scoggin-Dickey Chevrolet Buick in Lubbock
At Scoggin-Dickey Chevrolet Buick, we pride ourselves on being the car-financing experts in Lubbock. Our relationship with special credit agencies will help us provide you the best possible financing solutions based on your credit standings. In order to pre-qualify for a new or used car loan, just fill out the online financing application form. This will help us get Amarillo drivers their desired Buick and Chevrolet vehicle as soon as possible. Email or call us for more information! Talk to the finance experts at your Amarillo Buick and Chevrolet dealer alternative to learn more about your options with us.
We Keep You Going
OUR SERVICES
Being a Buick and Chevrolet owner means knowing every technician at Scoggin-Dickey Chevrolet Buick who services your vehicle has met some of the highest service standards in the industry. When you bring your vehicle to us, you can be certain of two things: quality service and certified Buick and Chevrolet parts. Our Service Department staff is passionate about caring for the best vehicles in the world, and committed to keeping your Buick and Chevrolet performing optimally.
GET BUICK AND CHEVROLET SERVICE DISCOUNTS IN Lubbock
Save on your next Buick and Chevrolet service appointment in Lubbock with Scoggin-Dickey Chevrolet Buick discounts. Take a look at our current service specials, or call us at (806) 589-0021 to hear more. Scoggin-Dickey Chevrolet Buick offers expert repairs, maintenance, parts installation and more at our Lubbock auto repair center. Explore our service incentives here, then schedule your appointment online. We look forward to helping you keep your car in peak condition and be sure to check out our Chevrolet Special Offers.
Monday

8:00 am - 7:00 pm

Tuesday

8:00 am - 7:00 pm

Wednesday

8:00 am - 7:00 pm

Thursday

8:00 am - 7:00 pm

Friday

8:00 am - 7:00 pm

Saturday

8:00 am - 7:00 pm

Sunday

Closed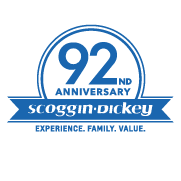 QUALITY PARTS AND SERVICE FOR MIDLAND, TX & AMARILLO CHEVROLET & BUICK DRIVERS
Scoggin-Dickey sports is one of the largest parts departments around, with a great parts warranty. No matter what you're looking for, we have got you covered. If you'd like to schedule maintenance or service with us, we will be happy to provide a loaner car while you wait. Amarillo and Midland, TX Buick and Chevrolet customers bring their vehicles to us because we are trustworthy. We treat the requirements of each individual customer with paramount concern. If Midland and Amarillo Chevrolet and Buick enthusiasts have any questions, don't hesitate to contact us - after all, we're here to serve you! Call us on (806) 589-0022 and book your appointment today! Midland and Amarillo, TX buyers can visit our auto repair center at Scoggin-Dickey Chevrolet Buick in Lubbock at 5901 SPUR 327 . You won't be disappointed!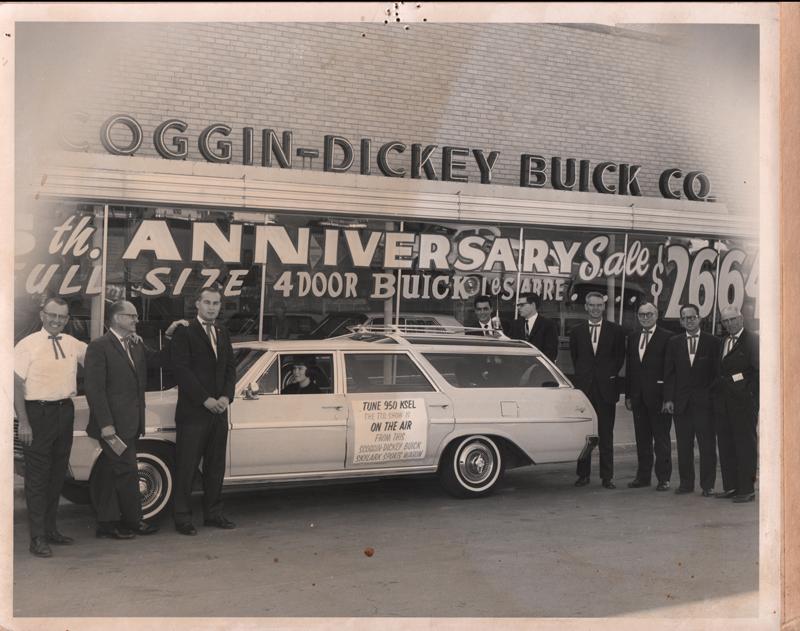 MIDLAND, TX AND AMARILLO BUICK AND CHEVROLET VEHICLE SOURCE
Scoggin-Dickey Chevrolet Buick is ideally located to serve car shoppers from all over northern Texas. We have the biggest variety of vehicles for miles, so swing by and test-drive one of the latest models, such as Equinox, Traverse, or Malibu. Amarillo and Midland, TX Chevrolet customers can make the drive to our dealership again and again because we offer the best in service and selection. We are your one-stop shop for every vehicle need that you may have. Amarillo and Midland, TX Chevrolet and Buick drivers can check out our hours and directions page to see how you can reach our Lubbock dealership. You can rest assured, we are well worth the drive!